Deputy Speaker Hawrami welcomes Czech Ambassador Martin Vitek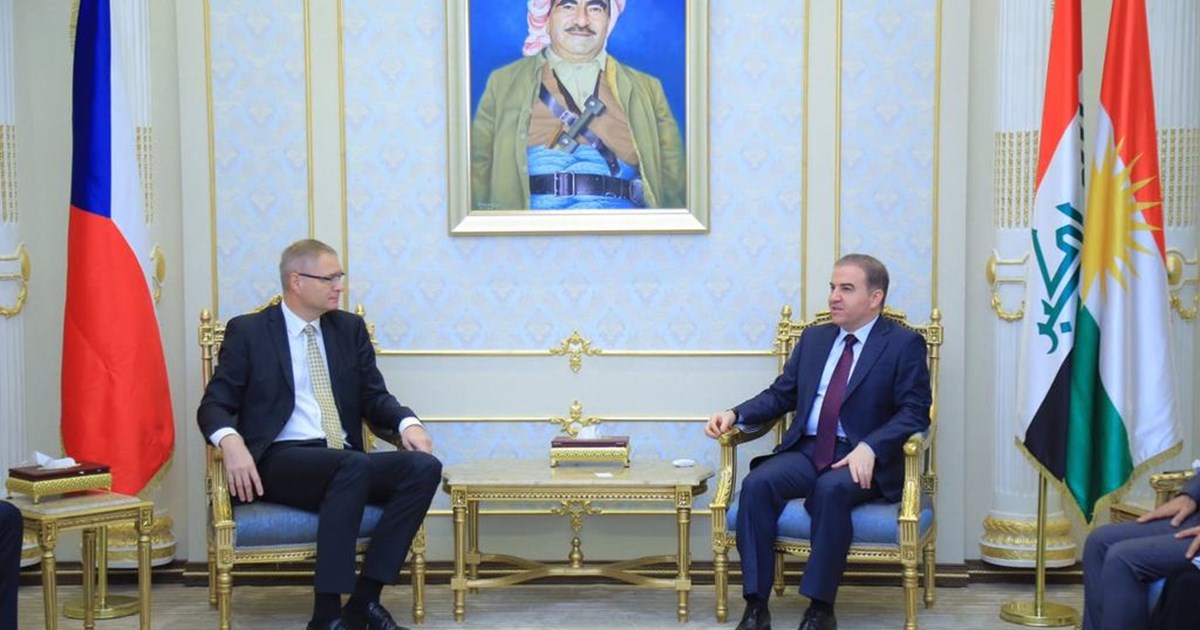 Kurdistan Parliament Deputy Speaker Hemin Hawrami on 10 December welcomed Czech Ambassador to Iraq Martin Vitek, who was on his first visit to Parliament. They discussed the violence against demonstrators and unrest in Iraq, and the need for peace, prosperity and stability throughout the country.
Deputy Speaker Hawrami said that the government and people of Kurdistan have great respect for the Czech Republic. He asked Ambassador Vitek, and Consul General Michal Svoboda who accompanied him, to help develop Kurdistan Parliament's ties with the Czech Parliament.  
Ambassador Vitek said, "We are in the international coalition against ISIS, we value our friendly relations with Kurdistan Region and Iraq, and both sides want to develop the relationship."
The Ambassador said that Czech is committed to its relations with Iraq in humanitarian and development assistance.
They also discussed the Czech Academic City, a major higher education project that is being established in Erbil with support from the Czech government.
Deputy Speaker Hawrami and Ambassador Vitek expressed their grave concern about the violence against demonstrators in central and southern Iraq, and the unstable political situation.
Mr. Hawrami said that Iraq's current political instability is creating more room for the reemergence of ISIS. He said, "Kurdistan Region and Iraq need the engagement and support of the international community at this difficult time for Iraq."
Ambassador Vitek said, "The stability and prosperity of Iraq is very important to Europe."