Speaker Dr. Rewas Faiq welcomes Kurdistan National Congress delegation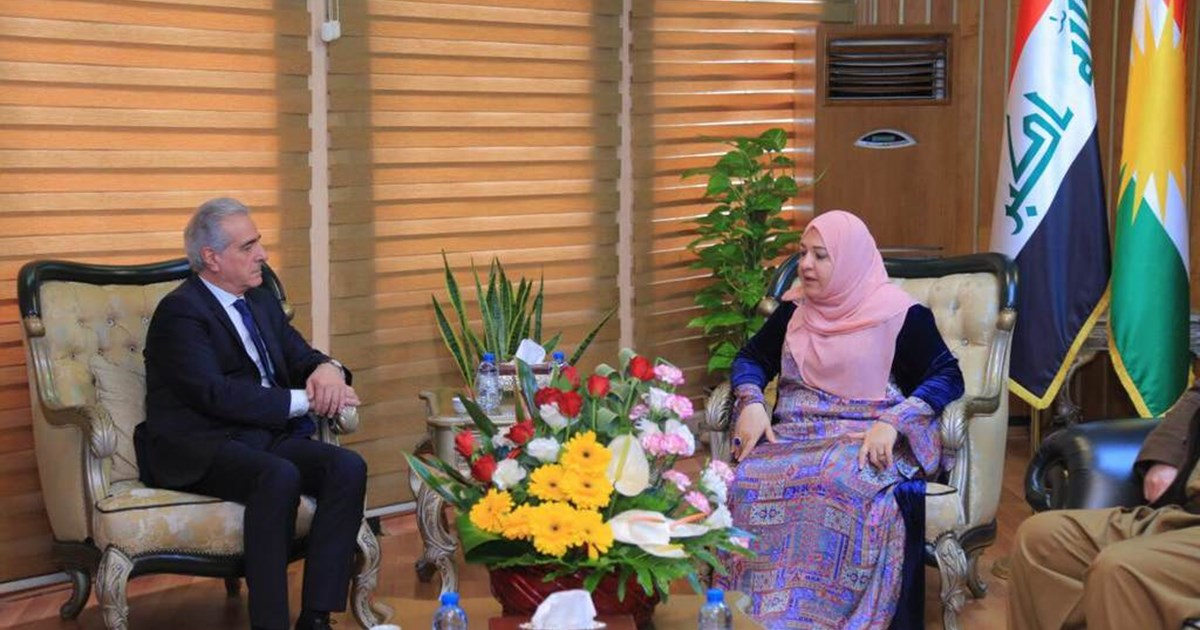 Kurdistan Parliament Speaker Dr. Rewas Faiq on 9 December welcomed a Kurdistan National Congress (KNC) delegation, led by Co-President Mr. Ahmet Karamus.
Speaker Faiq and the KNC delegation discussed the latest developments in Kurdistan and the challenges in Kurdistan and the wider region. 
The Speaker said that everyone should defend their national and cultural values, and in the current situation the unity of Kurdish parties is essential. While it is natural for political forces to have different views on economics, politics and society, it is crucial to have a unified position on national issues, she said.
The KNC delegation thanked the Speaker for meeting them and said that they were happy to see a woman as Speaker of Kurdistan's Parliament. They also noted the good progress made in Kurdistan's politics.  
The Kurdistan National Congress is a platform of Kurdish groups and parties and is based in Brussels, Belgium.