Parliament committees and KRG ministers discuss draft resolution on designating 3rd August Yazidi Genocide remembrance day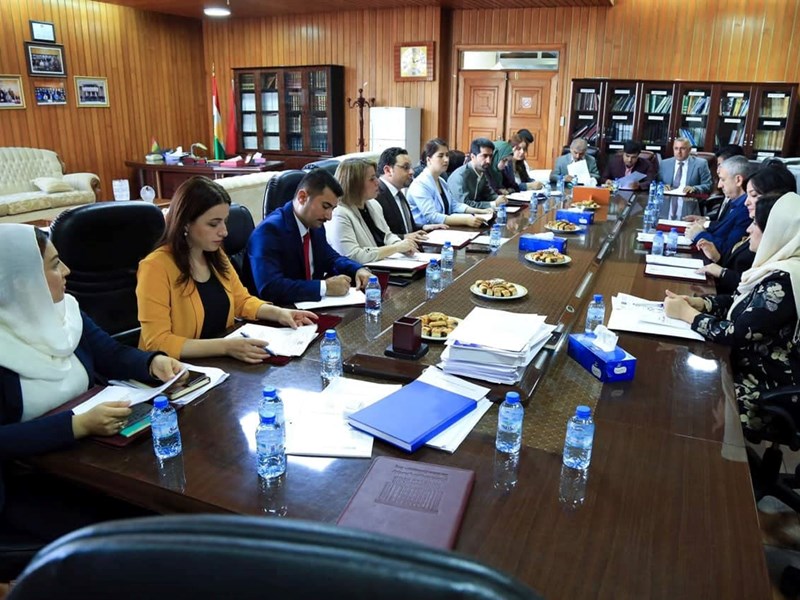 Parliament's Legislative Committee and the Committee on Martyrs' Affairs, Genocide and Political Prisoners on 28th July had a joint meeting with two KRG ministers to discuss the Kurdistan Regional Government's (KRG) response to the draft resolution on designating 3rd August as the annual day of remembrance of the Yazidi Genocide. 
Dr. Vala Fareed, the Minister of the Region for Parliament Affairs, and Abdullah Haj Mahmoud, the Minister of Martyrs and Anfal Affairs, participated in the meeting.
The committees and ministers discussed all the articles and paragraphs of the draft resolution, which contains five points and will be put to a vote in a future Parliament sitting.