Deputy Speaker Hawrami meets with Netherlands Consul General Willem Cosijn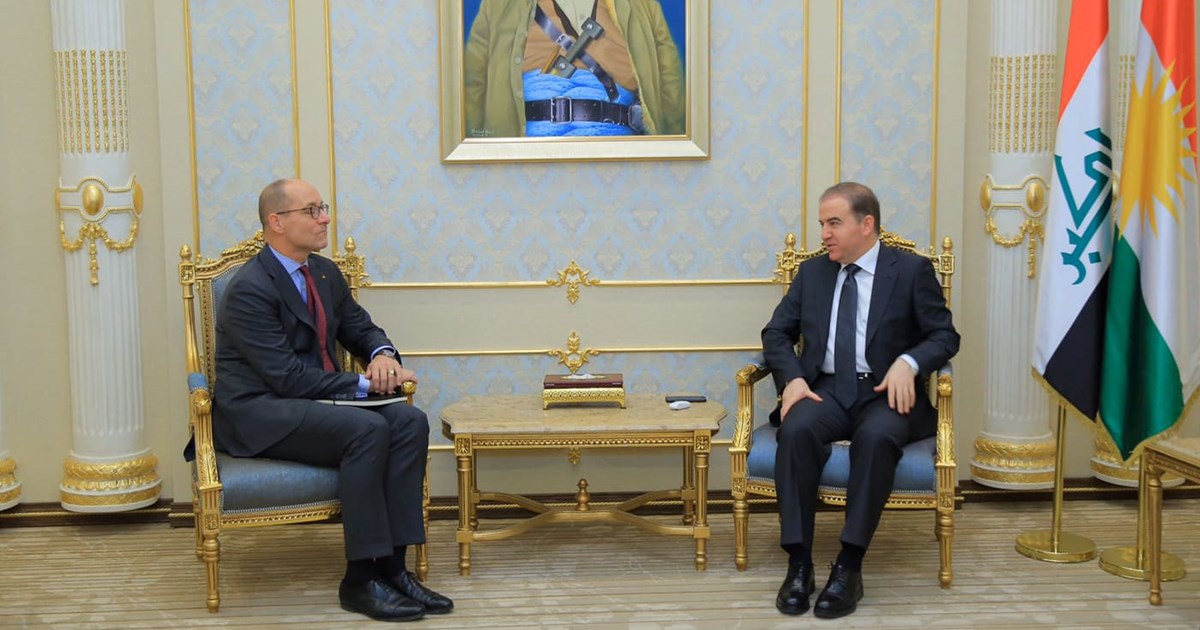 Kurdistan Parliament Deputy Speaker Hemin Hawrami on 14 November welcomed the Netherlands' Consul General Willem Cosijn and his colleagues. They discussed the Parliament's and KRG's priority of carrying out reforms in many areas, including reform of the Peshmerga. They also discussed Holland's support for strengthening Kurdistan's agricultural sector, and developing relations with the Dutch Parliament.
Deputy Speaker Hawrami informed Ms. Cosijn and his delegation that Parliament's priority is to work on the reform bills (draft laws) that are expected to be submitted by the Kurdistan Regional Government in the coming weeks and months. The manifesto of reform and better public services was decided by the governing coalition parties, who together have a large majority in Parliament, he said.
Consul General Cosijn and Mr. Hawrami discussed Holland's expert advice to Kurdistan Region on building up agriculture as a key pillar of the economy, through practical concrete measures. The Deputy Speaker said that the KRG is expected to amend the Kurdistan Investment Law to suit the current need for economic diversification, including more investment in agriculture.
Both sides stressed the importance of reforming and unifying the Peshmerga forces under the Peshmerga Ministry. Mr. Hawrami said that this is part of the KRG's announced manifesto and needs the continued support and expertise of the international community.
Regarding the current unrest in Iraq, Mr. Hawrami said that the Kurdistan Parliament is extremely concerned about the risk of amendments to the Iraqi Constitution if the amendments undermine the legal, administrative and federal rights of the Kurdistan Region, or the rights of Iraq's ethnic and religious monitories.  
Deputy Speaker Hawrami asked the Consulate General to help develop inter-parliamentary ties with the Dutch Parliament and provide capacity building for Kurdistan Parliament's MPs and administrative staff.