Deputy Speaker Hawrami welcomes India's Consul General Chandramouli Kumar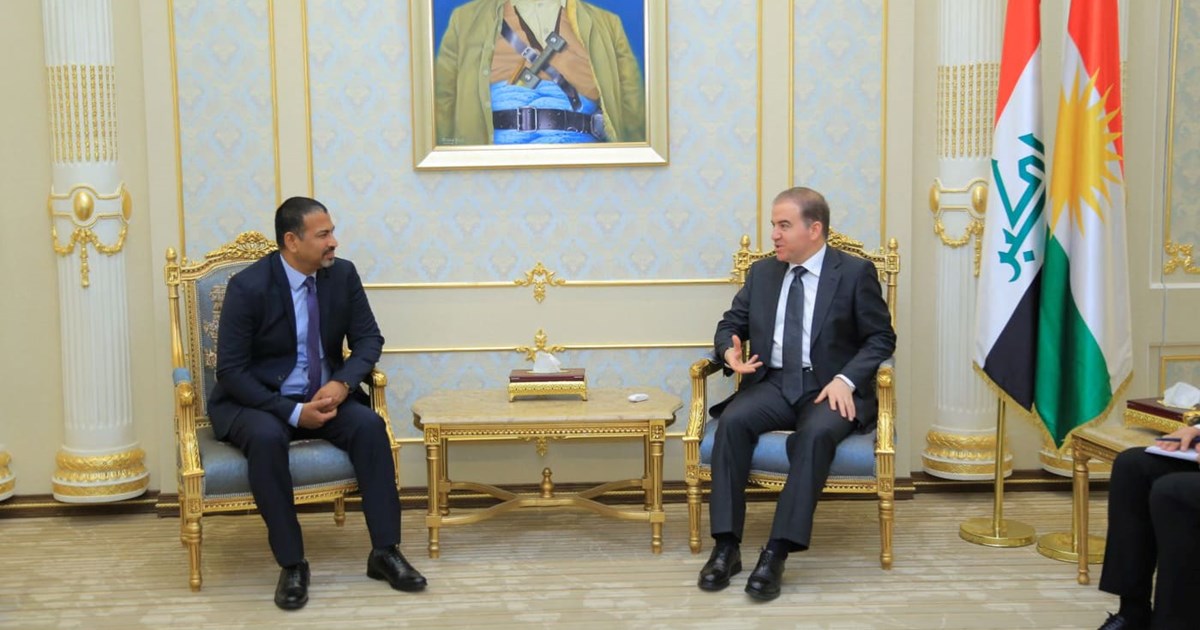 Kurdistan Parliament Deputy Speaker Hemin Hawrami on 14 November welcomed India's Consul General Chandramouli Kumar and his colleagues. Mr. Kumar briefed Mr. Hawrami on the forthcoming celebrations for India's 70th Constitution Day. They also discussed the plans to draft a Kurdistan Constitution, and strengthening inter-parliamentary relations.
 Deputy Speaker Hawrami briefed Consul General Kumar on Kurdistan Parliament's procedures for drafting legislation in committees, and on the recent increase in the number of committees from 15 to 19.
Parliament's Presidency has met with all the political parties in Kurdistan Region to get them behind drafting a Kurdistan Constitution. All agreed on the need for a constitution, he said, and it is hoped that the drafting can begin through a consensual process in 2020.  
Deputy Speaker Hawrami said, "As the world's biggest democracy and most populous federal nation, India has a wealth of experience and expertise. Kurdistan Region has much to learn from you."
Both sides agreed on developing inter-parliamentary relations and Consul General Kumar suggested that a Kurdistan Parliament delegation should visit the Parliament of India, for MPs to form ties and for parliament staff to receive know-how and training.
Mr. Kumar asked Deputy Speaker Hawrami to convey a message for the 70th India Constitution Day on 26 November, the 70th anniversary of India's Constitution.