Deputy Speaker Hemin Hawrami meets with Brookings Doha Center researchers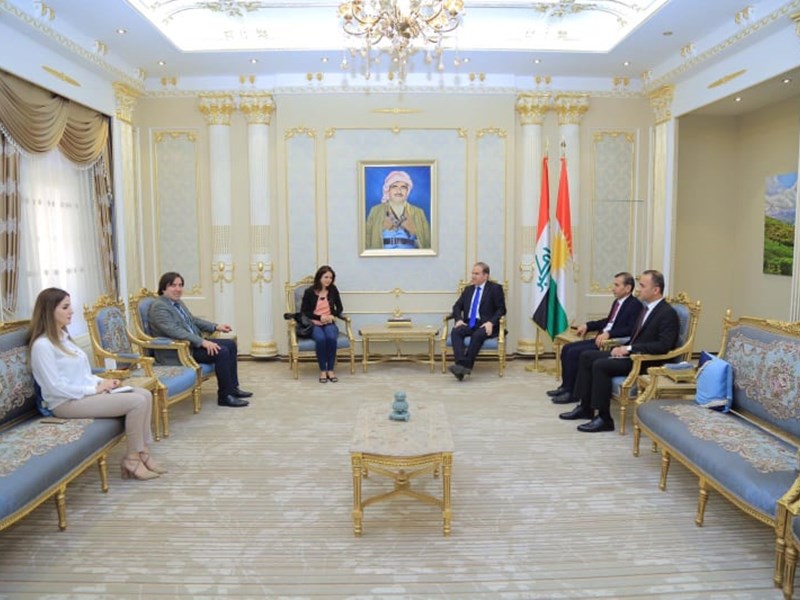 Kurdistan Parliament Deputy Speaker Hemin Hawrami on 4 November received Mr. Galip Dalay, a researcher at the Brookings Insitution's Doha Centre, and Ms. Mariya Petkova, Deputy Editor at Al Jazeera English. They discussed the latest political developments in Kurdistan Region, Iraq and the Middle East.
Deputy Speaker Hawrami informed the guests that Iraqi President Barham Salih is coming to Erbil on 5 November to meet with all the Kurdish political parties to discuss the current uncertain political situation in Iraq following the start of demonstrations in Baghdad and the south. 
He also said that the rights of the people of Kurdistan Region should not be threatened by any proposals by the Iraqi Council of Representatives to amend the Iraqi Constitution.
Regarding the military operations in Syria, the Deputy Speaker said that the Kurdistan Parliament voted by a large majority to issue 12 recommendations, calling for an immediate halt to the operations and expressed grave concerns about demographic change and civilian deaths and casualties. They also asked for support for the humanitarian relief to refugees.   
Mr. Dalay suggested that Erbil could be the location for a conference of think tanks and experts on international politics and security. Deputy Speaker Hawrami welcomed the suggestion and said it could be explored further.