Speaker Faiq chairs meeting on Bill on Protection of Local Products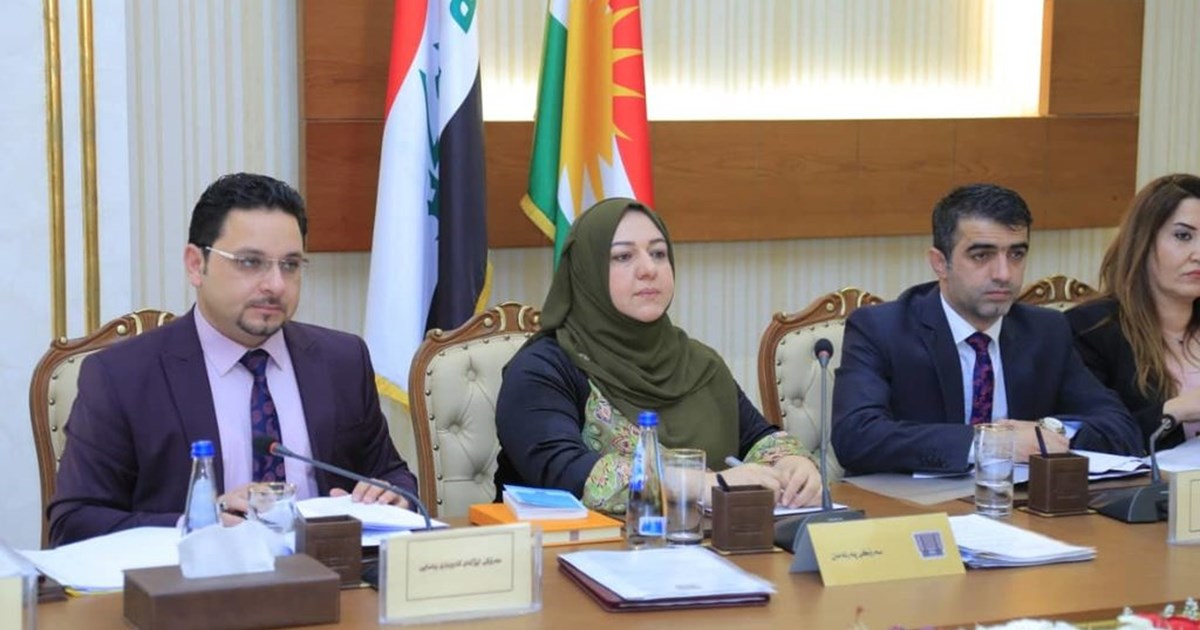 Kurdistan Parliament Speaker Dr. Rewaz Faiq on 20 November chaired a consultative meeting with the KRG Minister of Agriculture and Water Resources Begard Talabani, and the Minister of Trade and Industry Kamal Muslim Saeed, on the Bill on Protection of Local Products in the Kurdistan Region.
The Speaker, ministers and MPs discussed at length the mechanism and challenges of drafting the articles of the bill. Speaker Faiq said that the important aspect of the bill is that it affects international trade and that its main purpose is to give more protection to Kurdistan Region's agricultural and industrial products. Minister Begard Talabani, Minister Kamal Muslim and several MPs expressed their views on the bill. More meetings will be held next week to continue discussing and drafting the bill.