Speaker Dr. Rewas Faiq meets Greece's Consul General Efthymios Costopoulos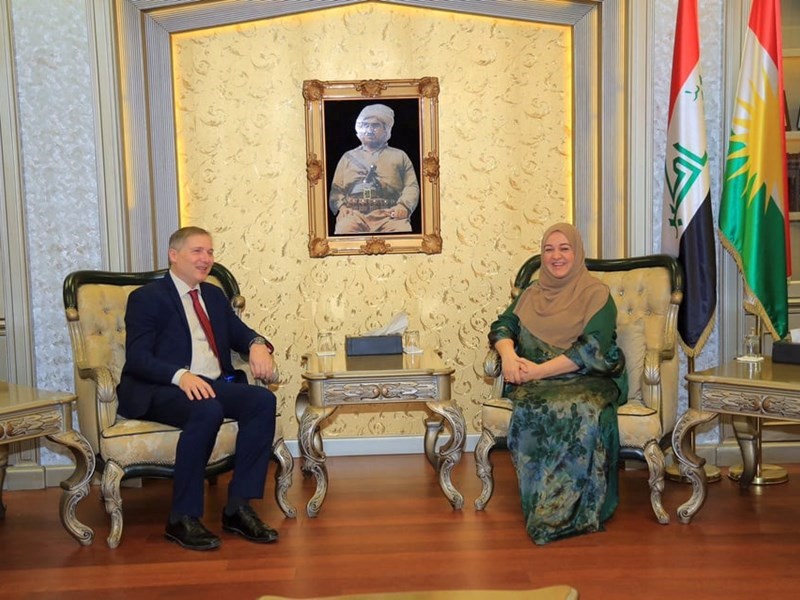 Parliament Speaker Dr. Rewas Faiq on 11 September met Greece's Consul General in Kurdistan Region Efthymios Costopoulos. They discussed the Kurdistan Parliament's priorities, including achieving national consensus on drafting a Kurdistan Constitution, carrying out reforms and the unification of the Peshmerga forces.
The Greek Consul congratulated Dr Faiq on her election as Speaker. Speaker Faiq said, "The Kurdistan Parliament insists on negotiations with the Iraqi government to reach an agreement that secures Kurdistan's rights within the framework of the Constitution.
They also discussed the friendly ties between Kurdistan Region and Greece. The Speaker appreciated Greece's support for Kurdish refugees in the 1990s who fled to Europe, and hoped to strengthen the Kurdistan Region's relations with Greece in many areas.