Deputy Speaker Hawrami welcomes Kurdistan Platform for National Issues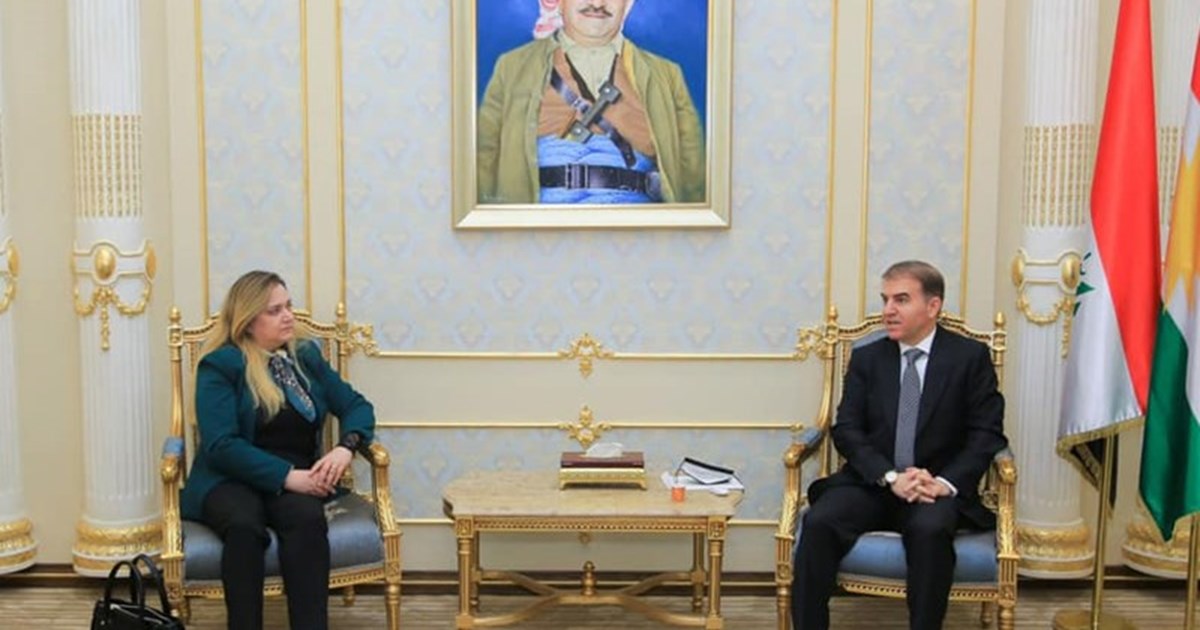 Dr. Hemin Hawrami, Deputy Speaker of the Kurdistan Parliament, on 21 December welcomed Dr. Avesta Kamal, the supervisor of the Kurdistan Platform for National Issues, and her delegation.
The meeting covered the political, economic and health situation in the Kurdistan Region and Iraq. Deputy Speaker Hawrami emphasized the unity and understanding among all political parties to overcome the crisis and achieve peace.
He also discussed the relations between the Kurdistan Region and the Iraqi Federal Government and expressed the support of the Kurdistan Parliament for the KRG's negotiating team with the Iraqi government.
The Kurdistan Platform for National Issues appreciated the steps taken by the Kurdistan Parliament to de-escalate the situation and work for the interests of the public, and stressed the need for national unity to overcome all crises.