Christian and Turkmen parties' MPs meet with Kurdistan Region President Nechirvan Barzani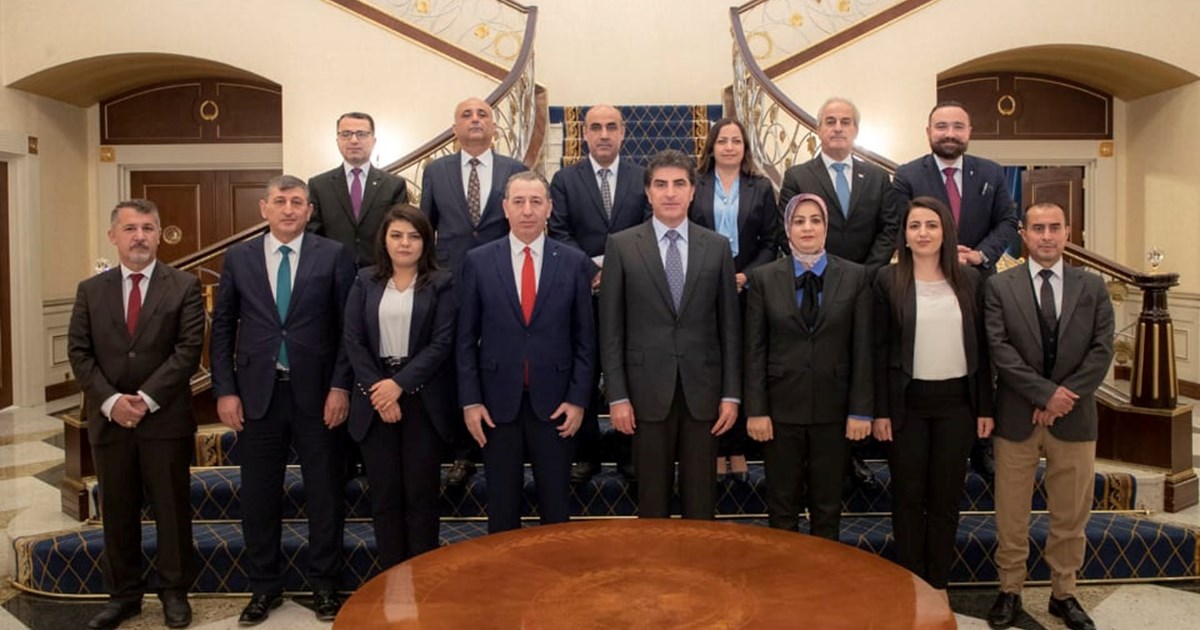 Kurdistan Parliament MPs and government ministers from Christian and Turkmen parties on 17 May met with the President of the Kurdistan Region, Nechirvan Barzani.
Kurdistan Parliament Secretary, Muna Kahveci, led the group of MPs. The MPs and ministers, who are all members of different Christian and Turkmen political parties in Kurdistan Region,  gave their views on the current situation and emphasised that their important role and place in Kurdistan's politics and administration must be protected.
President Barzani stressed the importance of peaceful coexistence between all the ethnic and religious communities in Kurdistan, and maintaining peace and reconciliation in the current situation. He said that ethnic diversity in Kurdistan is a gift and opportunity that must be protected.
Kurdistan in the current situation needs stability and political security, President Barzani said, and he asked all the institutions and political sides in Kurdistan to work together to overcome the challenges.