Parliament passes Law on Import and Sale of Oil Products, holds readings of bills and resolution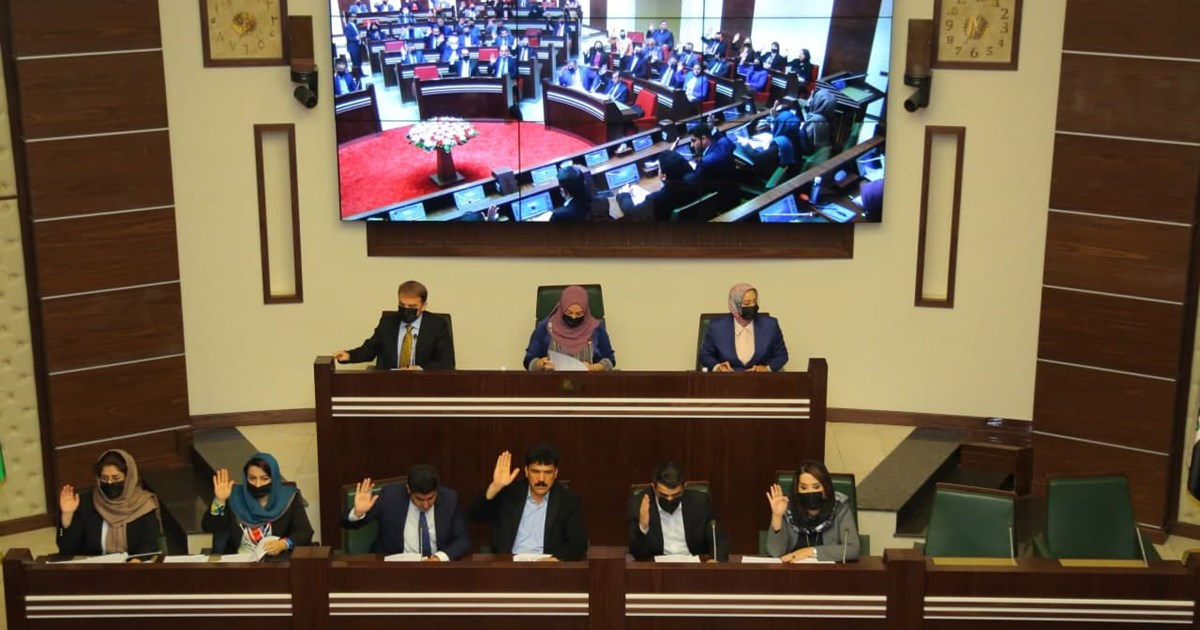 The Kurdistan Parliament sat on 20 April for readings of several bills and passed the Law on the Import and Sale of Oil Products, with Speaker Faiq presiding over the sitting.
The Energy Committee together with the Legislative Committee read all the suggestions for each article of the Bill on the Import and Sale of Oil Products and each proposal was put to vote, as well as the purpose of the bill and its entirety. The bill was passed into law with the vote of 97 MPs.
The Speaker of the Kurdistan Parliament Dr. Rewaz Faiq said, "We ask the KRG to pass the necessary instructions so that the citizens of Kurdistan Region will have good quality oil products".
The second item on the agenda was speeches by MP Dr. Galawezh Obaid Othman Syian (KDP) and Shno Ashqi Abdullah (PUK) on the rise in cancer cases and on creating job opportunities in Kurdistan Region, respectively.
Dr. Galawezh (KDP), a member of the Health, Environment and Consumer Rights Committee, gave the reasons for the rise in cancer cases and data, plans and strategies to reduce them, the challenges and solutions based on research by foreign experts.
Shno Ashqi Abdullah (PUK) gave data on the annual number of university and institute graduates, the high unemployment rate for them, and poverty in the provinces of the Region. She said that the KRG needs to create a plan in cooperation with the private sector to provide job opportunities in the private and public sectors.
The Municipalities and Legislative committees held the first reading of the Bill on First Amendments to the Law on Ownership of Illegally Used and Taken Land in Municipalities of Kurdistan Region. Speaker Faiq asked the relevant standing committees to work on the bill to prepare them for their second readings at a future date.
For the second reading of the Draft Resolution on Kurdish Journalism Day, the Culture and Legislative committees read all the articles of the report and MPs gave their views and suggestions on them in detail.
The second reading of the Bill on Managing and Protecting Archaeology and Heritage in Kurdistan Region was held based on the joint report by the Municipalities, Culture and Legislative committees. Twenty-four articles of the bill were read, with MPs making detailed comments.
Speaker Faiq said that the sitting will continue tomorrow, 21 April at 12pm.