Parliament's Presidency meets with heads of parties' parliamentary blocks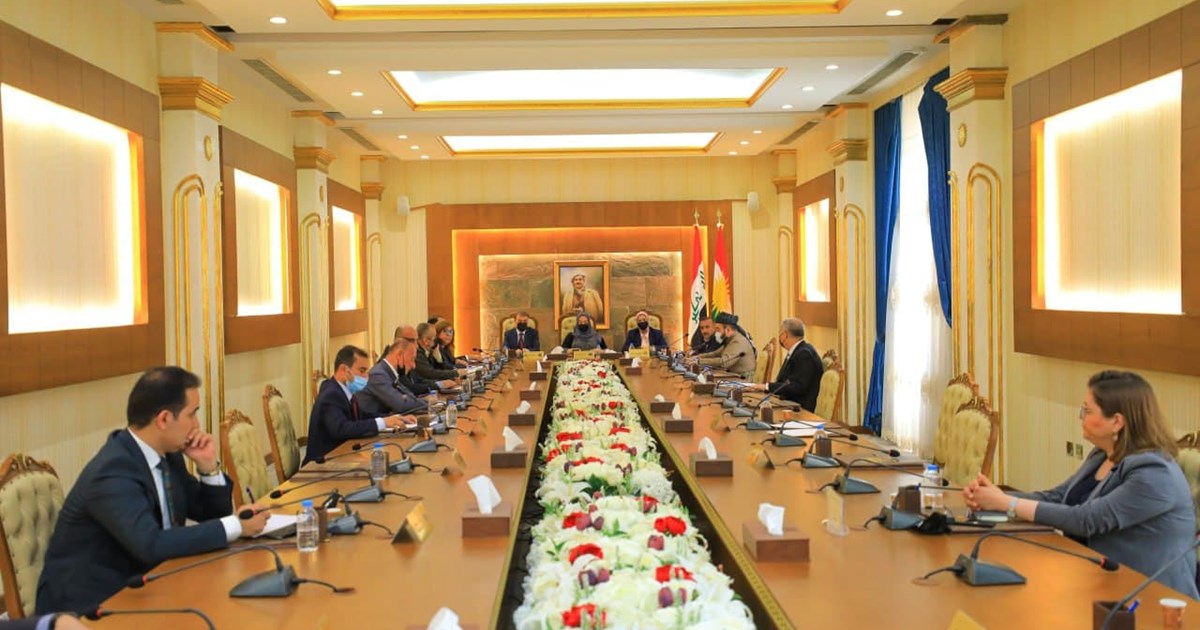 Kurdistan Parliament Speaker Dr. Rewaz Faiq, Deputy Speaker Dr. Hemin Hawrami and Secretary Muna Kahveci on 4 April met with the heads of the parliamentary party blocks.
They discussed drafting a constitution for Kurdistan, amendments to the election law, and increasing their coordination on parliamentary work.
The Presidency asked all the parliamentary parties' heads to to consult with their parties and give their views and suggestions, in order to reach full consensus on drafting a constitution for the Kurdistan Region during the current fifth term of parliament.
The MPs and Presidency also discussed the parliamentary standing committees' responsibilities of monitoring and scrutinizing the government's policies and actions.