Secretary Kahveci to Greece's new Consul General Dr. Stavros Kyrimis: "Kurdistan's minorities achieved many rights during KRG's rule"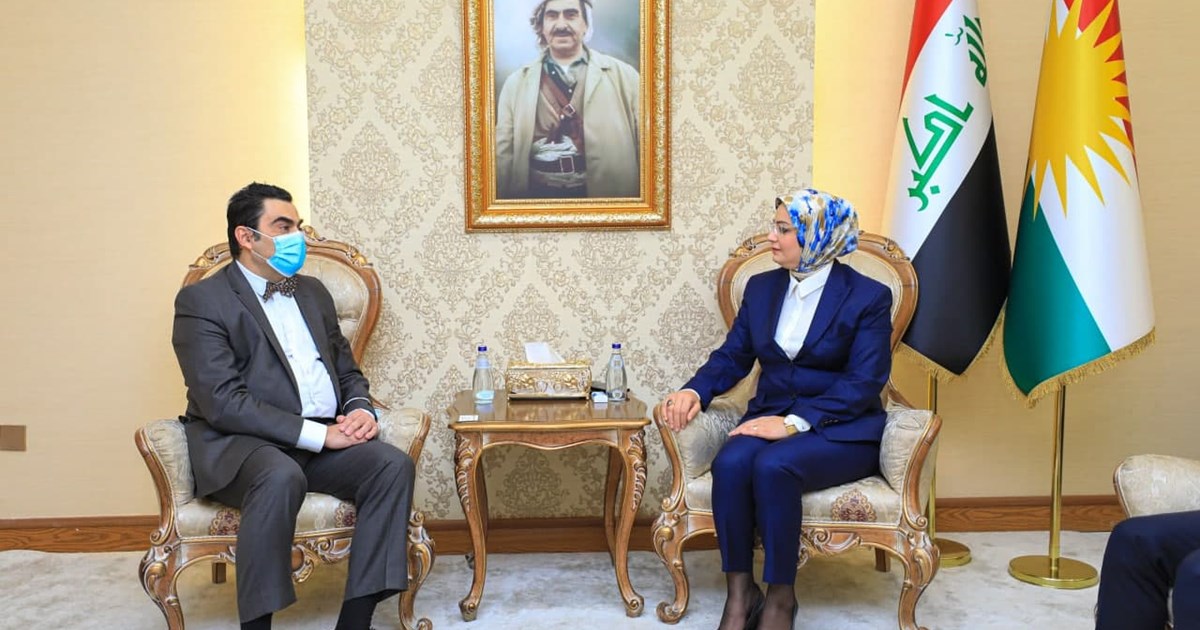 Kurdistan Parliament Secretary Muna Kahveci on 10 June met with Greece's new Consul General in Kurdistan Region, Dr. Stavros Kyrimis. The status and rights of the original ethnic and religious communities of Kurdistan Region were the main topic of the discussion.
Secretary Kahveci briefed Consul General Kyrimis on the situation and rights of the communities in Kurdistan Region, especially the Turkmen community of which she is a representative.
Secretary Kahveci said, "The communities were able to gain a large part of their rights during the KRG's rule, and politically they have a significant position in Parliament and other institutions in Kurdistan Region".
She added that she as a Turkman is a member of the Parliament's three-person presidency, and currently the KRG has a minister for the region for ethnic and religious minorities' affairs.
Secretary Muna Kahveci explained the 11 parliamentary seats that are reserved for Christians, Turkmen and an Armenian, and the high level positions that women hold in parliament and government.
The latest developments in Kurdistan Region and Iraq, the agreement between Erbil and Baghdad on the 2021 Iraqi Budget, of Iraq, the next Iraqi elections, and the need for unity between Kurdistan's political forces and parties were also covered in the conversation.
Secretary Muna Kahveci said she hopes that Consul General Kyrimis can play an important role in helping to strengthen relations between the Kurdistan Region and Greece and encourage Greece's companies to invest and work in Kurdistan Region.
The efforts that are underway to write the Kurdistan Constitution and the need for a nationally approved constitution that truly reflects the Kurdistan Region was also discussed.
Dr. Kyrimis commended the Kurdistan Parliament for electing two women to Parliament's Presidency and emphasized his wish to strengthen relations between Greece and Kurdistan Region.