Social Affairs & Human Rights Committee in Duhok meet with directorates for domestic violence, social care and prisons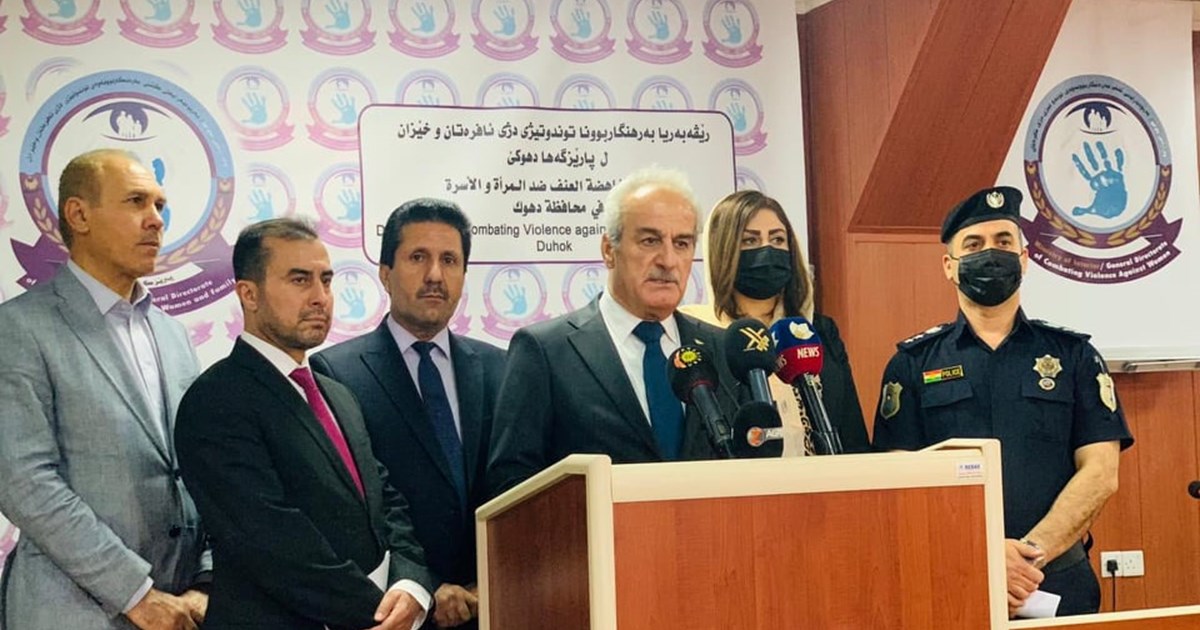 Members of Kurdistan Parliament's Social Affairs and Protection of Human Rights Committee on 10 June visited Duhok Governorate, led by the chair Romeo Hakari (National Union Coalition).
The committee met with the directorate for combating violence against women and families, and afterwards they held a joint press conference. The MPs said, "According to the data and information we received, this year compared to previous years the efforts of the directorate were more positive and resulted in helping a large number of cases."
The committee expressed their support for the directorate in confronting the problems in Duhok.
The MPs also visited the general directorate for social care and development. On the problems and shortcomings of the directorate, the director said that some of the problems facing the persons that are in need and receive services from their directorate need amendments to existing legislation or new laws, while other problems can be solved by the authorities giving more financial support to the poor and to those on very low incomes.
The committee and Duhok's social care and development directorate held a joint press conference after their meeting.
The committee visited Duhok prison to meet with the staff and inmates, and pledged to raise their problems with the relevant authorities.  The committee also went to the women's prison and Nawa women's shelter.