Parliament holds second reading of amendments to Law on Illegally Taken or Used Land in Municipalities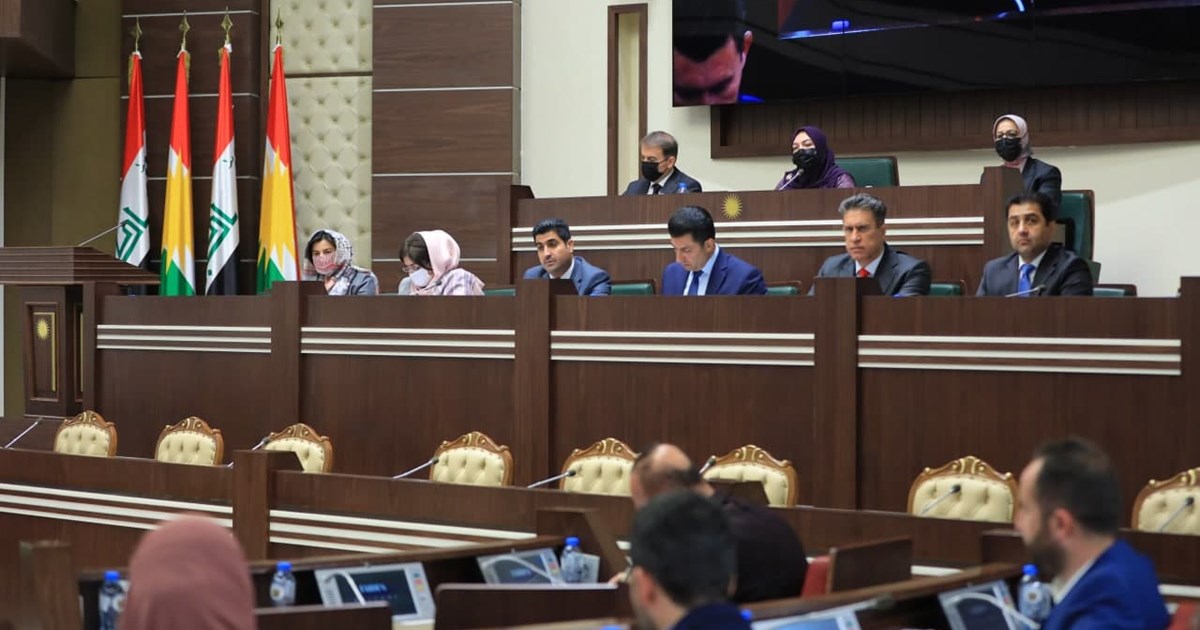 The Kurdistan Parliament on 26 May held a sitting presided over by the Speaker Dr. Rewaz Faiq, for the second reading of the first amendments to Law No. 3 of 2019, the Law on Illegally Taken or Used Land in Municipalities of Kurdistan Region.
Deputy Speaker Hemin Hawrami and Secretary Muna Kahveci were alongside the Speaker at the sitting.
Speaker Faiq made two suggestions to MPs about the purpose of amending the law, because MPs had raised questions about the need for amendments. 59 MPs voted in favour of discussing the purpose of the amendments at the sitting.
At the request of the Speaker, Luqman Wardi (PUK), chair of the Municipalities, Transport, Communication, Travel and Tourism Committee, presented the purpose of amendments to Law No. 3 of 2019 and said, "We passed this law in this term of Parliament, but due to Coronavirus its implementation was delayed. In our committee's discussions and investigations with the municipalities' leadership and our meetings with the general directorates of municipalities in the governorates and independent administrations and with the Ministry of Municipalities' legal department and legal advisors, we have reached the conclusion that this law should be amended."
The Municipalities Committee read each proposed amendment and MPs gave their views and comments on each proposal.
The purpose of the amendment of the law is to find legal provisions to solve the problems of illegally used or taken land within the boundaries of the municipalities, in order to implement Law Number 3 of 2019.