Secretary Muna Kahveci participates in Turkmen Language and Culture Day celebration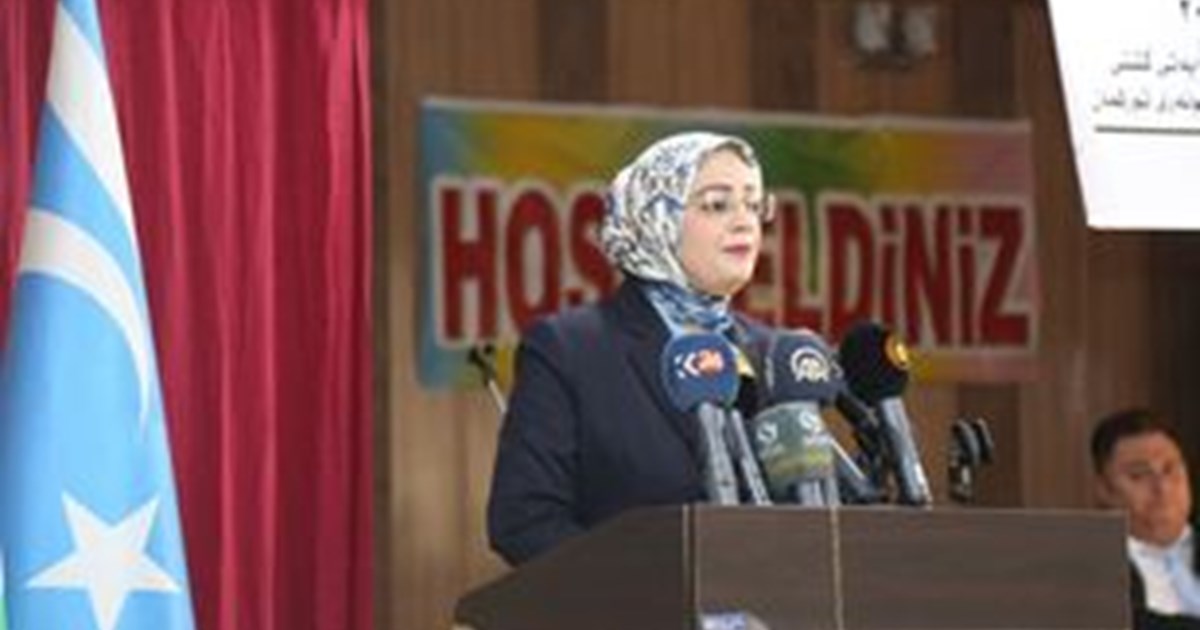 Kurdistan Parliament Secretary Muna Kahveci on 17 November 2021 participated in the Turkmen Language and Culture Day celebration. In her speech she expressed concern about some parties' efforts to reduce the number of parliamentary seats reserved for Kurdistan's ethnic and religious components.
Secretary Kahveci made a speech at the ceremony, which was attended by KRG Minister of Culture and Youth Mohammad Said Ali, Minister for the Region for Components' Affairs Aydin Maruf, Turkey's Consul General Hakan Karacay, several MPs, party representatives and government officials.
Secretary Kahveci emphasized the importance of the peaceful coexistence that the Kurdistan Region enjoys between all the ethnic and religious communities.
Ms. Kahveci said, "There is great level of peaceful coexistence between the components in the Kurdistan Region. This is protected by law and means that our nation [the Turkmen] will endure."
The Parliament Secretary in her speech expressed concern over the efforts of some parties to reduce the number of Parliament seats reserved for representatives of the components.
She said, "In the Kurdistan Parliament Election Law of 1992 and then in 2009, the right to vote, participation and number of reserved seats of Kurdistan's component communities are clearly defined.  "The main purpose of this text is to protect the rights and demands of the [Christian, Turkmen and Armenian] components of Kurdistan Region."