Speaker Dr. Rewaz Faiq gives speech at Women's Media Festival in Erbil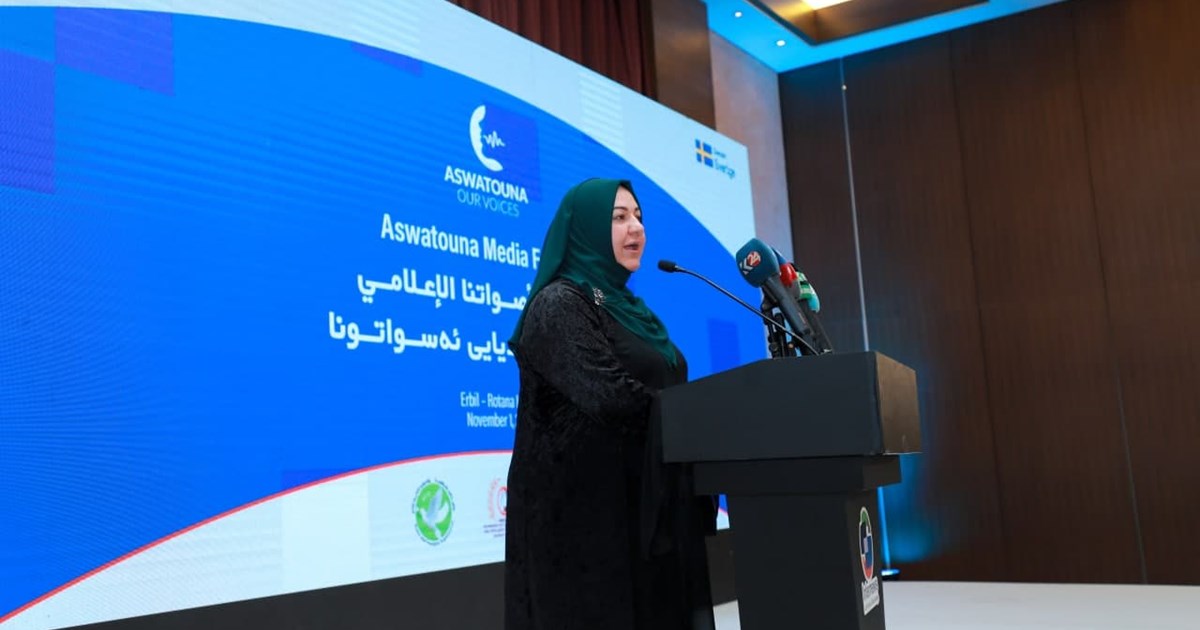 Kurdistan Parliament Speaker Dr. Rewaz Faiq on 1 November 2021 made at speech at the Women's Media Festival in Erbil, organized by the international NGO, Internews.
Speaker Faiq in her remarks highlighted the challenges that women face at many levels locally and globally, noting that women's rights and problems must be addressed and improved by society in general, not only by women's rights organizations.
Speaker Faiq added, "Women's situation depends on their empowerment as well as support from the community, and also depends on the authorities and civil society organizations fulfilling their responsibility to support women's capabilities - not temporary but lasting and sustained support.
The Speaker also spoke about how women in the media are confronting the challenges in their path.
Dr. Faiq asked women who work in the media to use the media to further women's empowerment at all levels, in politics, culture and civil society.
The Parliament Speaker thanked Internews for hosting and organizing the media festival and wished the festival success.
The event included short films, video reports and music and took place at the Rotana Hotel in Erbil.