Deputy Speaker Dr. Hemin Hawrami meets with Swedish Left Party delegation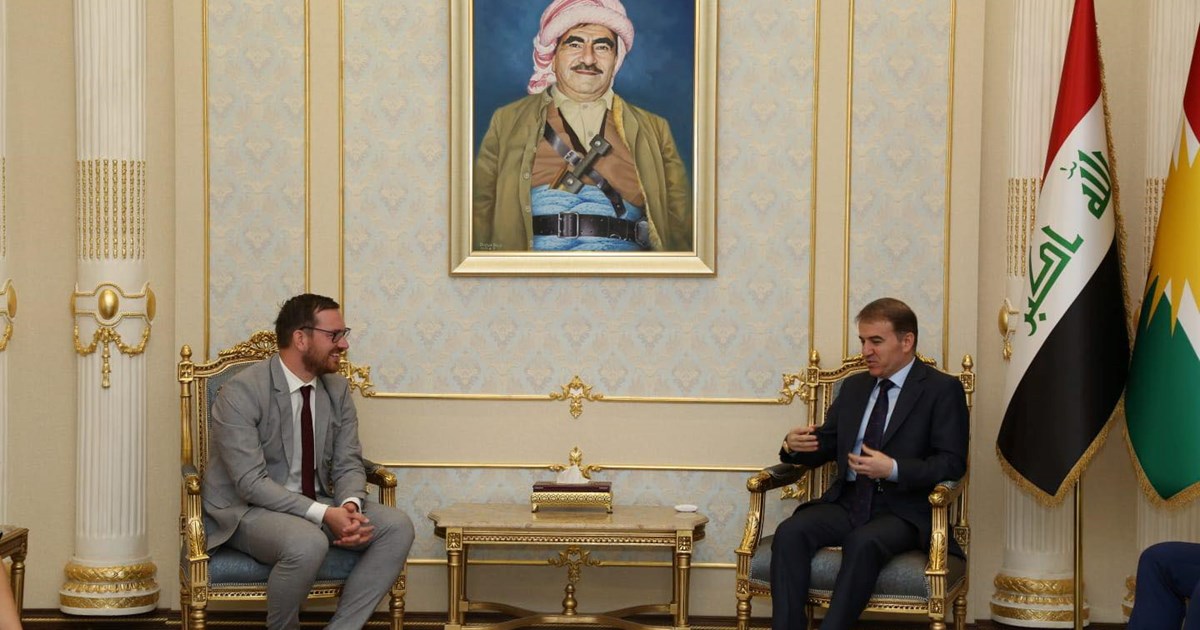 Kurdistan Parliament Deputy Speaker Dr. Hemin Hawrami on 3 October met with a delegation from Sweden's Left Party, led by MP Hakan Svenneling.
The KRG Representative to Sweden Mr. Shoresh Qadir also participated in the meeting.
Deputy Speaker Hawrami gave an overview of Parliament's parties and standing committees and said that the Kurdistan Parliament places great importance on developing relations with the Swedish Parliament, to benefit from each other's legislative experience.
Dr. Hawrami and Sweden's Left Party delegation exchanged views on legislative procedures and oversight mechanisms, as well as the restrictions that the Coronavirus pandemic has placed on working methods and developing inter-parliamentary ties.
The Swedish Left Party delegation comprised Mr. Svenneling, MP Yasmine Posio, MEP Malin Bjork, First Vice-Chair of the Left Party's International Forum Jonas Karlin, and Second Vice-Chair of the Forum Yekbun Alp.