Parliament's Presidency discuss human rights with consuls of EU member states and head of EU Liaison Office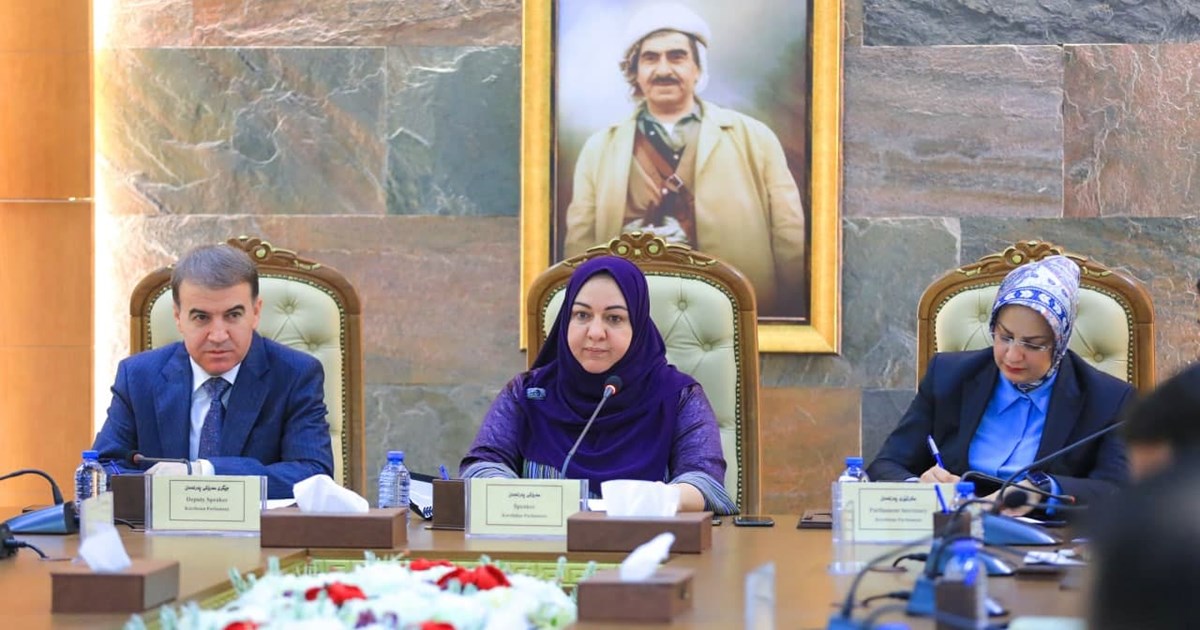 Kurdistan Parliament's Presidency led by Speaker Dr. Rewaz Faiq on 24 October 2021 met with the Head of the EU Liaison Office in Erbil Ms. Marie Paret and the consuls of several EU member states. They discussed the human rights in Kurdistan Region.
At the meeting Speaker Faiq, Deputy Speaker Dr. Hemin Hawrami and Secretary Muna Kahveci exchanged views with the EU representative and EU member states' consuls on the state of human rights.
Speaker Faiq said, "The Kurdistan Regional Government is the product of the Kurdish people's struggle for freedom. We have fought to establish a culture of democracy and protection of human rights, and we want to be an example for the region.
Speaker Faiq stressed that strengthening the principles of democracy and respect for human rights requires not only the rule of law but also all institutions in the country and all citizens, and hence Kurdistan Region needs the cooperation of international allies.
Deputy Speaker Hawrami explained the scrutiny and follow-up that Parliament's Committee on Social Affairs and Protection of Human Rights have carried out, and gave his assessment of the human rights situation in the Kurdistan Region.