Deputy Speaker Hawrami meets with Governor of Erbil Omed Khoshnaw and Mayor Nabaz Abdulhamid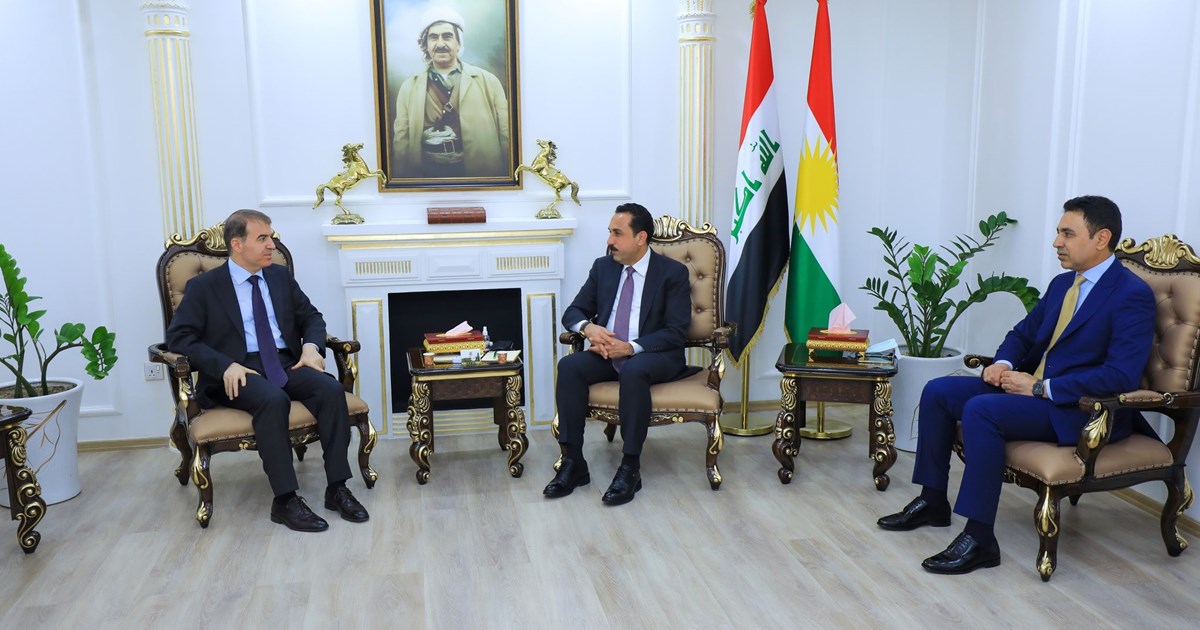 Kurdistan Parliament Deputy Speaker Dr. Hemin Hawrami on 12 September visited Erbil Governorate authorities and met with the Governor Omed Khoshnaw and with Mayor of Erbil city Nabaz Abdulhamid.
Deputy Speaker Hawrami, who was accompanied by several advisers, expressed Parliament's support for the work of Erbil and other governorates' authorities while he also emphasized that Parliament is scrutinizing the standards of public services and projects and how far the governorate is meeting citizens' needs and demands.
Governor Khoshnaw gave his views on the development of Erbil including all its districts and sub-districts, and the fair delivery of public services throughout all parts of the Governorate.