Speaker Faiq welcomes Turkey's CHP Party Vice Chair Oguz Kaan Salici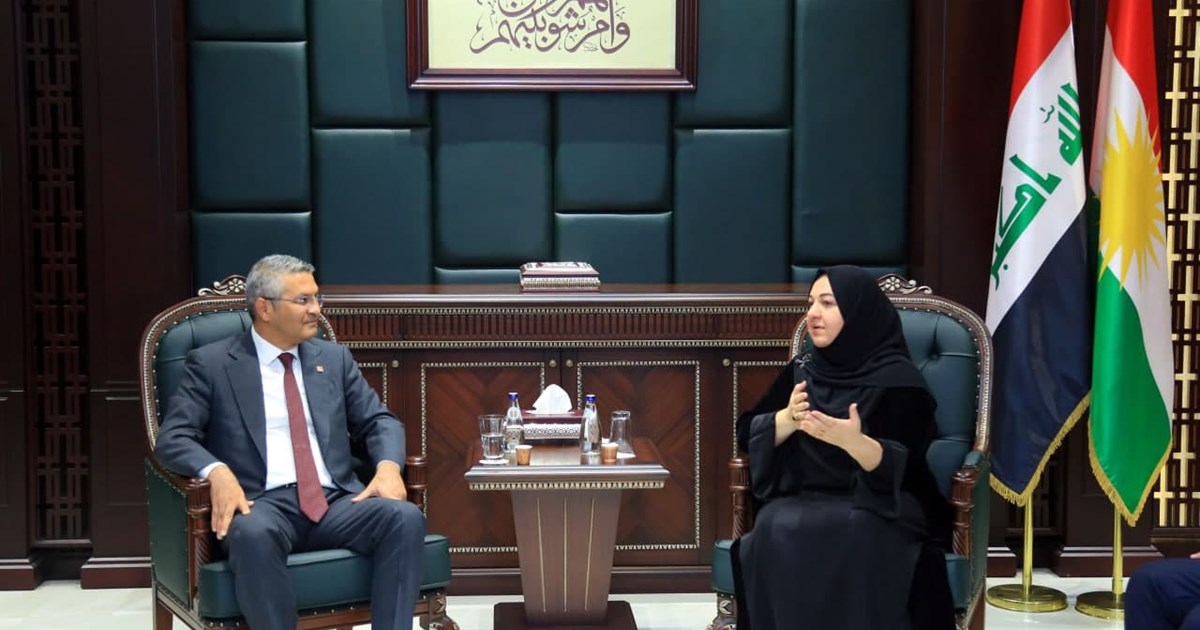 Kurdistan Parliament Speaker Dr. Rewaz Faiq on 6 September met with a senior delegation from Turkey's Republican People's Party (CHP), led by the CHP's Vice Chair Mr. Oguz Kaan Salici.
Speaker Faiq and Mr. Salici discussed the ties between Kurdistan Region and Turkey and both sides agreed on developing the relationship further.
The Speaker gave Mr. Salici an overview of Kurdistan Region's diverse ethnic and religious communities living alongside each other peacefully, the cultural similarities between Kurdistan Region and neighbouring countries, Turkey's strategic location for Iraq and Kurdistan Region, and Turkey's impact on regional stability.  
Mr. Salici expressed his pleasure in visiting the Kurdistan Parliament and said that he valued strengthening relations between the two sides. He explained the CHP's views on different social and economic issues and wished Speaker Faiq continued success in her responsibilities.