Deputy Speaker Dr. Hemin Hawrami: "We ask the UN to provide assistance and monitoring to achieve a transparent, successful election process"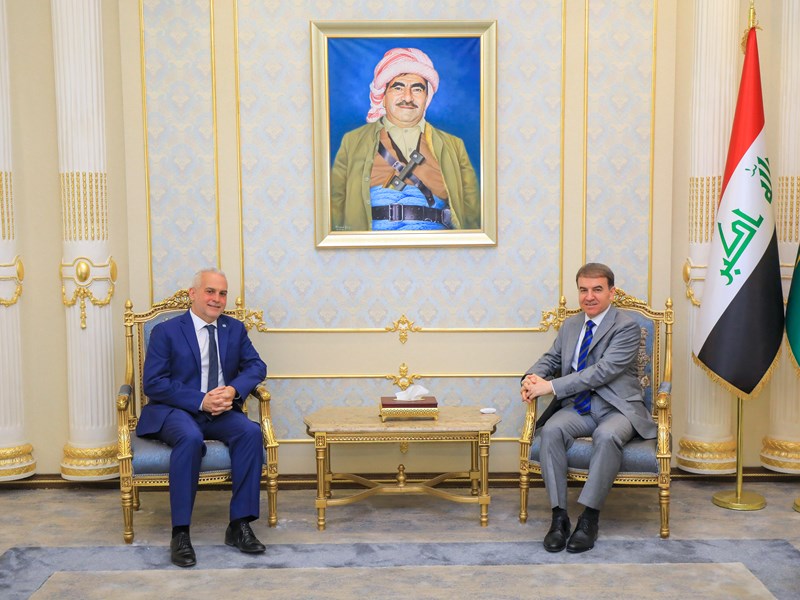 Kurdistan Parliament Deputy Speaker Dr. Hemin Hawrami received Mr. Ricardo Rodriguez, Head of UNAMI's Erbil Regional Office. They discussed the latest political developments in Kurdistan Region and Iraq and the next Kurdistan Parliament election.
Deputy Speaker Hawrami said that the next Kurdistan Parliament election should be held according to the legal timeframe that has been set. He also asked for the United Nations to support and monitor the election so that it is transparent and successful.
Dr. Hawrami asked for the UN"s support for preparing voter registration, and for the high electoral commissions of Kurdistan Region and Iraq to work together so that Kurdistan can benefit from IHEC's biometric data from the last Iraqi election.
Regarding Parliament's parties reaching an understanding, Dr. Hawrami said, "There is an understanding between the different sides, and the parliamentary parties agree that without finding common ground regarding the Election Law, any amendments that go through the first and second readings will not be put to the vote until everyone finds some common ground and consensus, and some differences are bridged."
The Deputy Speaker insisted that the rights and representation of the ethnic and religious component communities of Kurdistan should be protected, and that their parties and their political, religious and civil society institutions and their own academics and experts should decide how they are represented, and that no party should overrule their wishes.
The Deputy Speaker said of UNAMI's role in Iraq, "It is important that in May this year UNAMI's mandate be renewed so that the UN can provide assistance to help deliver a successful election in the Kurdistan Region, in cooperation with international centres and organizations that can monitor and assist in the process."