Deputy Speaker Dr. Hemin Hawrami welcomes UK's Deputy Consul General James Hamill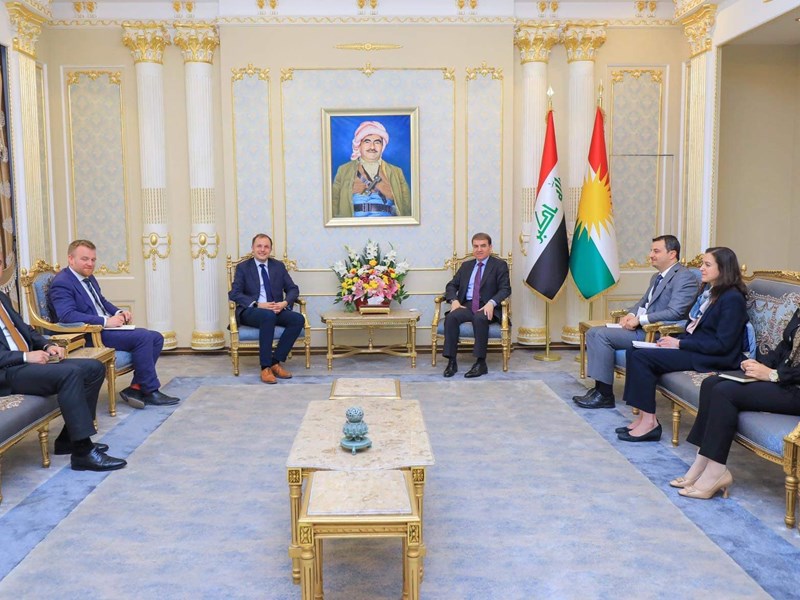 Kurdistan Parliament Deputy Speaker Dr. Hemin Hawrami on 13 April 2022 welcomed the UK's Deputy Consul General, Mr. Jamie Hamill. They discussed the political situation in Kurdistan Region and Iraq, parties' differences over the next Kurdistan Parliament election and Parliament's responsibility to renew the election commission's mandate.
Deputy Speaker Hawrami said that Parliament's legal duty is to renew the mandate of the Kurdistan High Election Commission, which expired in December 2019. Parliament also needs to hold the first reading of any proposed amendments to the Kurdistan Election Law, he said. 
He highlighted the importance of holding timely, free and fair elections, and thanked the UK for their support for Kurdistan's democracy over many years.
The Deputy Speaker said that while preparations for the election have a legal side, which is Parliament's role, they also have a political side and therefore parties should continue to have discussions to reach agreements on the Election Law and the election system generally. 
Regarding the political representation of Kurdistan Region's ethnic and religious communities, Dr. Hawrami said that their right to political representation must be fully protected, for the sake of Kurdistan's peaceful coexistence between all communities. 
Deputy Consul General Hamill thanked Deputy Speaker Hawrami for the exchange of views. He was accompanied by his colleague James Charlton.