In Yerevan: Martyrs and Genocide Committee participate in major international genocide prevention conference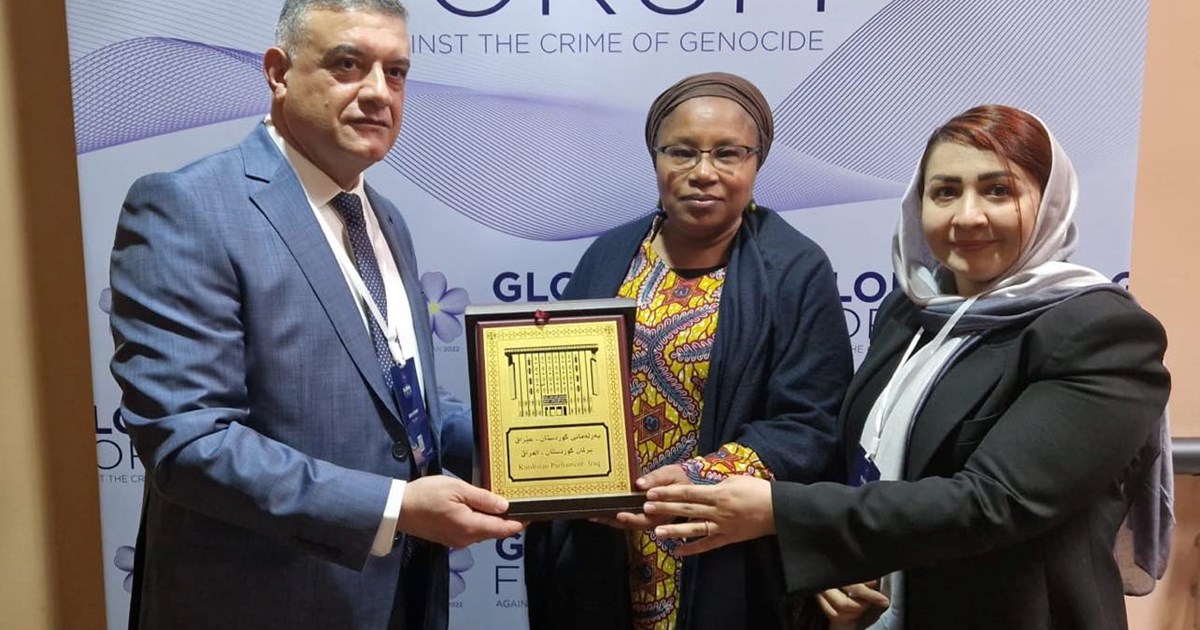 Yerevan, Armenia - A delegation from Kurdistan Parliament's Martyrs, Genocide and Political Prisoners Committee on 12 and 13 December 2022 participated in a major international conference on the prevention of genocide. 
MPs Idris Chonki (KDP) and Rozhan Hamarash (PUK), accompanied by Parliament advisers and staff, met with UN genocide prevention representatives, UN human rights experts, and leading genocide academics and NGOs from around the world. 
Armenia's Prime Minister and Minister of Foreign Affairs made speeches at the conference. 
The MPs met with  Ms. Alice Wairimu Nderitu, UN Under-Secretary-General and UN Special Adviser on the Prevention of Genocide. They presented the shield of the Kurdistan Parliament to Under Secretary-General Nderitu, to thank her for her work on genocide prevention worldwide and in particular her work with Iraq.  
The delegation also presented a book about the genocidal Anfal campaign against the Kurds to Dr. Melanie O'Brien, President of the International Association of Genocide Scholars. 
The MPs gave an interview to an Armenia media channel about the reason for their visit, which is to build more ties with genocide experts and to work for greater recognition of the Kurdish and Yazidi genocides and prevent their recurrence. 
The MPs will have other meetings in Yerevan tomorrow, 14 December. 
The 4th Global Forum Against the Crime of Genocide was on the theme of 'Prevention of Genocide in the Era of New Technologies'.