Secretary Muna Kahveci participates in launch of legislative proposal on the public prosecution service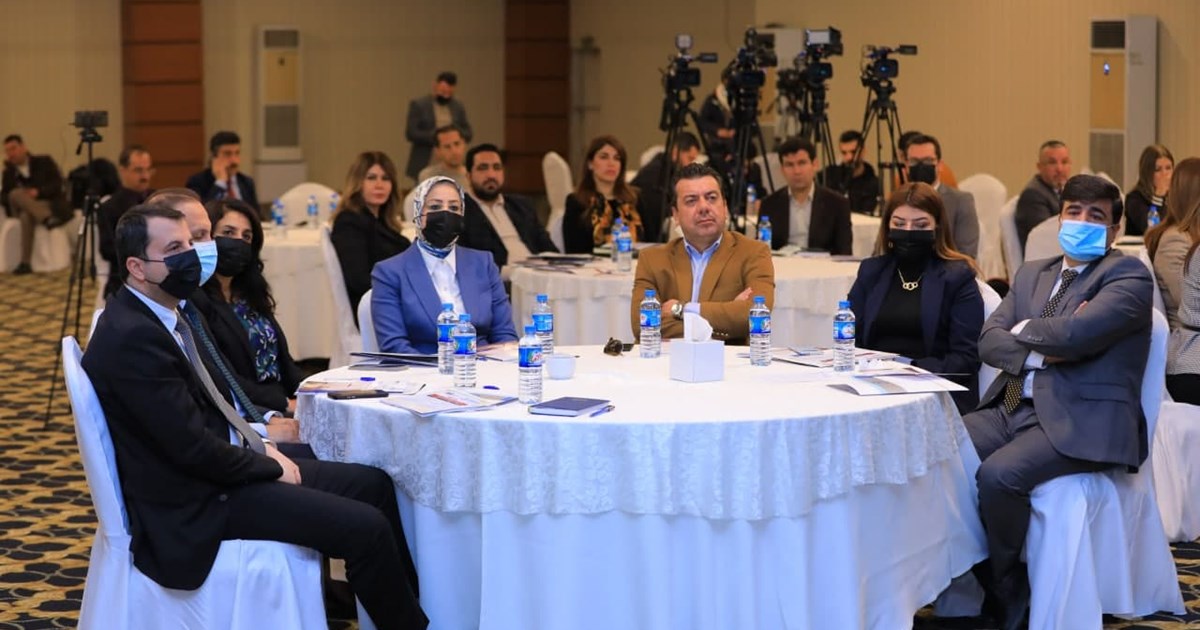 Kurdistan Parliament Secretary Muna Kahveci on 26 January 2022 participated in a conference on a legislative proposal on the public prosecution service in the Kurdistan Region.
The Investigator Organization for the Rule of Law (IOL), with the support of the National Endowment for Democracy (NED), a US non-profit organization, held the conference on the legislative proposal that aims to reform the public prosecution service.
Several Kurdistan Parliament MPs, advisers and legal experts, local and international NGOs participated in the event.
In her speech, Secretary Kahveci said that the issue is of national importance. She said, "In previous terms of Parliament, there were some attempts in this area and two legislative proposals about the public prosecution service were presented to Parliament. In the current fifth term of Parliament two other proposals were submitted, but none of these attempts have been successful."
"The issue of the general prosecution service is important one, just like any other active institution in the [Kurdistan] Region it needs to be reviewed and needs a new organizational structure and working methods."