Deputy Speaker Dr. Hemin Hawrami receives Turkey's Consul General Mr. Mehmet Mevlut Yakut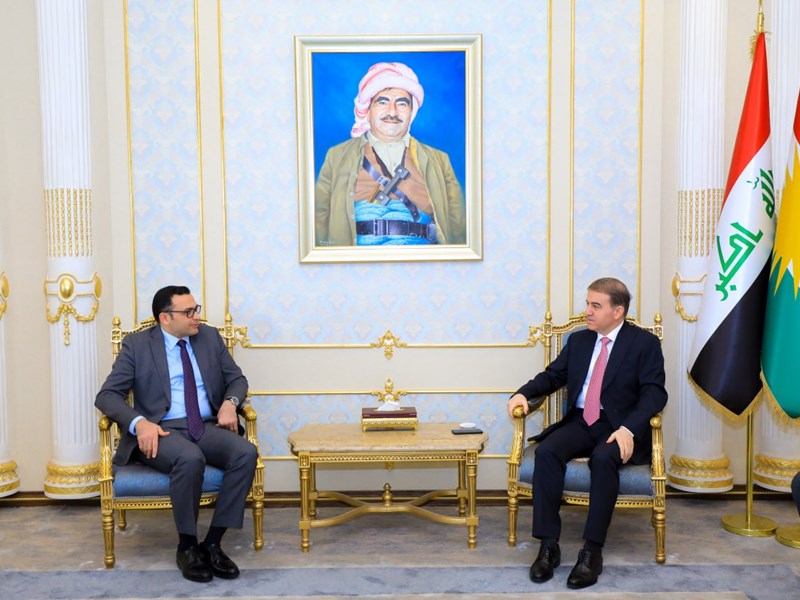 Kurdistan Parliament Deputy Speaker Dr. Hemin Hawrami on 1 February 2023 welcomed Turkey's Consul General, Mr. Mehmet Mevlut Yakut.
They discussed the latest political, economic and security developments in Kurdistan Region and the current situation in Iraq and the wider region. 
Deputy Speaker Hawrami and Consul General Yakut agreed on the importance of maintaining stability in Kurdistan Region and Iraq.
Dr. Hawrami gave an overview of the political, legal and technical steps needed so that the next Kurdistan Parliament election can take place before the extended deadline of 31 December 2023. 
Parliament needs to hold sittings soon to read and pass proposed amendments to the Kurdistan Election Law, and to renew the mandate of the Kurdistan High Election Commission.
On the reserved Parliament seats for Kurdistan's Christian, Turkmen and Armenian communities, Dr. Hawrami said it is up to the communities themselves to have discussions about which electoral system they want, and their wishes will be respected.
Their conversation also covered their nations' close bilateral ties in many areas, as neighbours of strategic importance.