Parliament votes in five-person committee to nominate election commissioners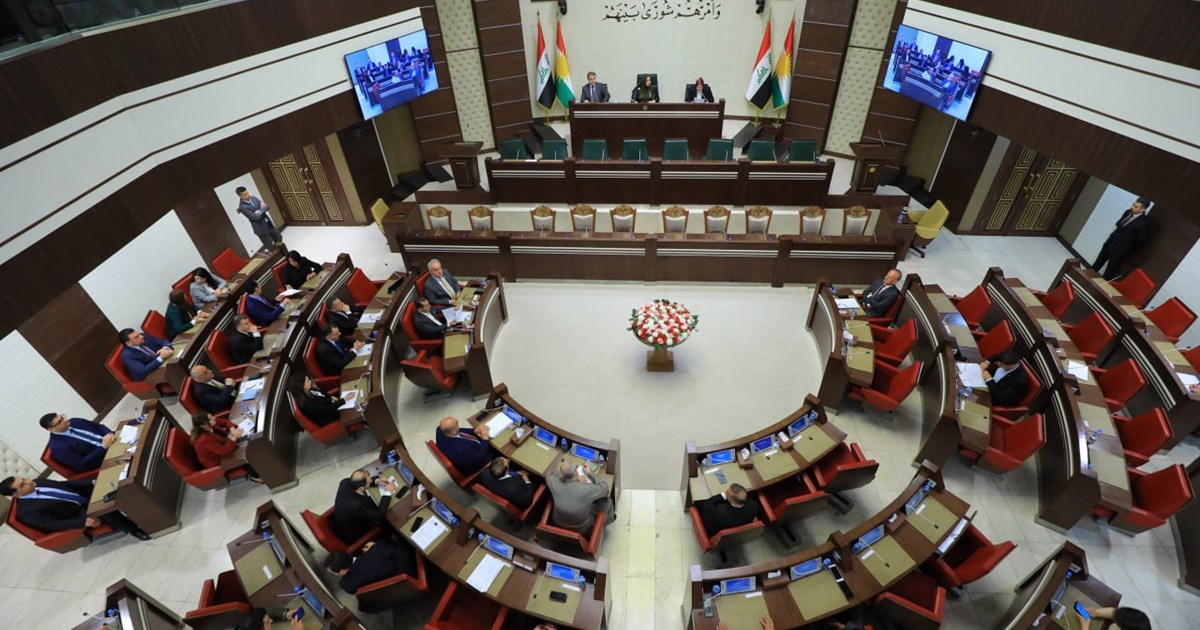 The Kurdistan Parliament on 15 March 2023 formed a five-person committee of MPs to nominate candidates for commissioners of the Kurdistan High Election Commission. Parliament also swore in five new MPs to replace members who resigned.
Speaker Dr. Rewaz Faiq presided over the sitting, with Deputy Speaker Dr. Hemin Hawrami and Secretary Muna Kahveci alongside her.
Speaker Faiq asked the KDP, PUK, Change Movement, the largest Christian party and the largest Turkmen party to name their member of a new committee which will nominate candidates for the position of commissioners of the Kurdistan High Election and Referenda Commission.
The five committee members were approved by the majority vote of present MPs: Dr. Bizhar Kochar (KDP), Abbas Fatah Salih (PUK), Balen Ismaeel Haji (Gorran), Robina Litari (National Union Coalition), and Sara Chawshli (Turkmen Development Party).
The new committee was formed under the provisions of the Law on the Independent High Commission for Elections and Referenda, Law No. 4 of 2014 (Article 5, point 1 of paragraph 1) and Article 43 (paragraph 1) of Parliament's Internal Rules of Procedure.
This was followed by the swearing in of these new members of Parliament, to replace members who resigned from the same list:
Abdullah Hassan Hamad Hassan, replacing Esmail Ali Taha (Sgery, KIU)
Lili Ali Abdulaziz Mohammad, replacing Sarchnar Ahmed Mahmood (KIU)
Birwan Faqi Ismail Basu, replacing Halz Ahmed Mohammed Hassan (Botani, KIU)
Dler Abdulkhaliq Haji, replacing Ali Hama Saleh Taha (Change Movement)
Mehdi Ali Abdullah Rahim, replacing Kazm Faroq Nameq (Qaradaghi, New Generation).
The following were absent from the sitting and therefore could not take the oath:
Hussein Osman Sharif Omar, to take the place of Sherko Jawdat Mustafa (KIU)
Islam Saadi Ali Mamak, to take the place of Abubakir Omar Abdullah (Haladny, KIU).