Dr. Rewaz Faiq welcomes Mr. Marios Klies, Governor of Greece's Refugee Agency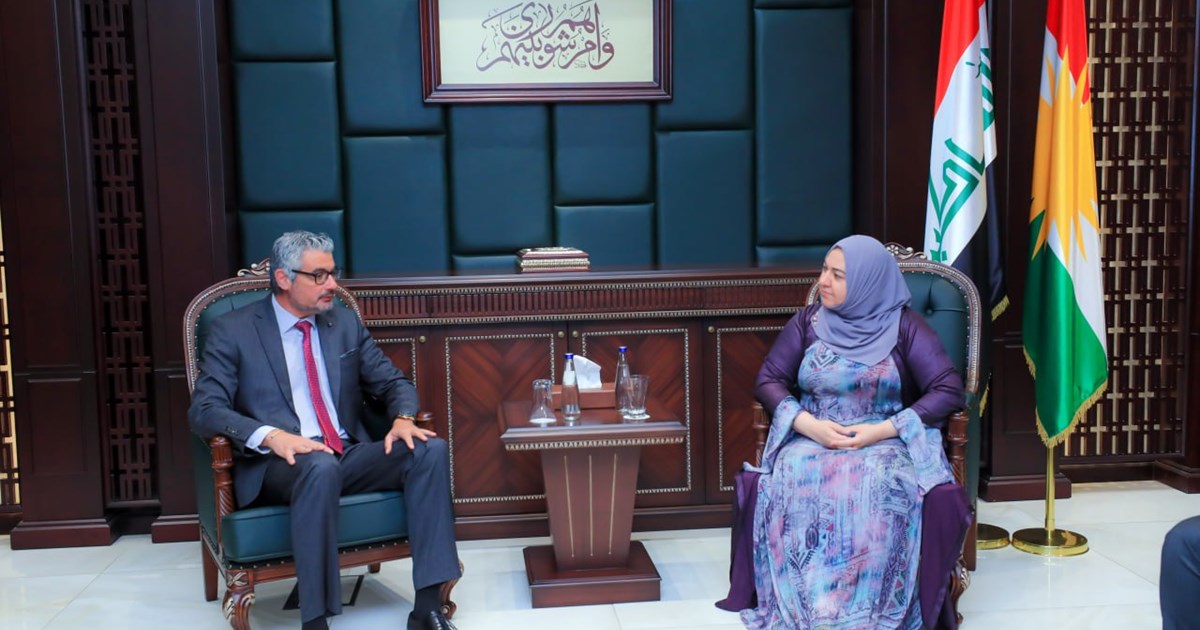 Kurdistan Parliament Speaker Dr. Rewaz Faiq on 15 May 2023 welcomed Mr. Marios Klies, Governor of Greece's Refugee Agency.
In the meeting attended by Consul General Stavros Kyrimis, the conversation covered the plight of refugees, Greece's significant humanitarian assistance to them and Greece's responsibility under international law as a place of transit to other European countries.
Speaker Faiq commended Greece for its humanitarian reception of Kurdistan Region migrants over the past thirty years, including the provision of camps and all other logistical services.
They discussed the ameasures and mechanisms that countries should take to improve young people's lives and provide decent job opportunities in order to encourage reverse migration and the return of refugees from Europe to their homeland.
Another topic of discussion was the deep historical and cultural ties between Kurdistan and Greece and both stressed strengthening those relationships.