Speaker Faiq thanks Head of Financial Audit Board Mr. Khalid Hadi Chawshli at end of his tenure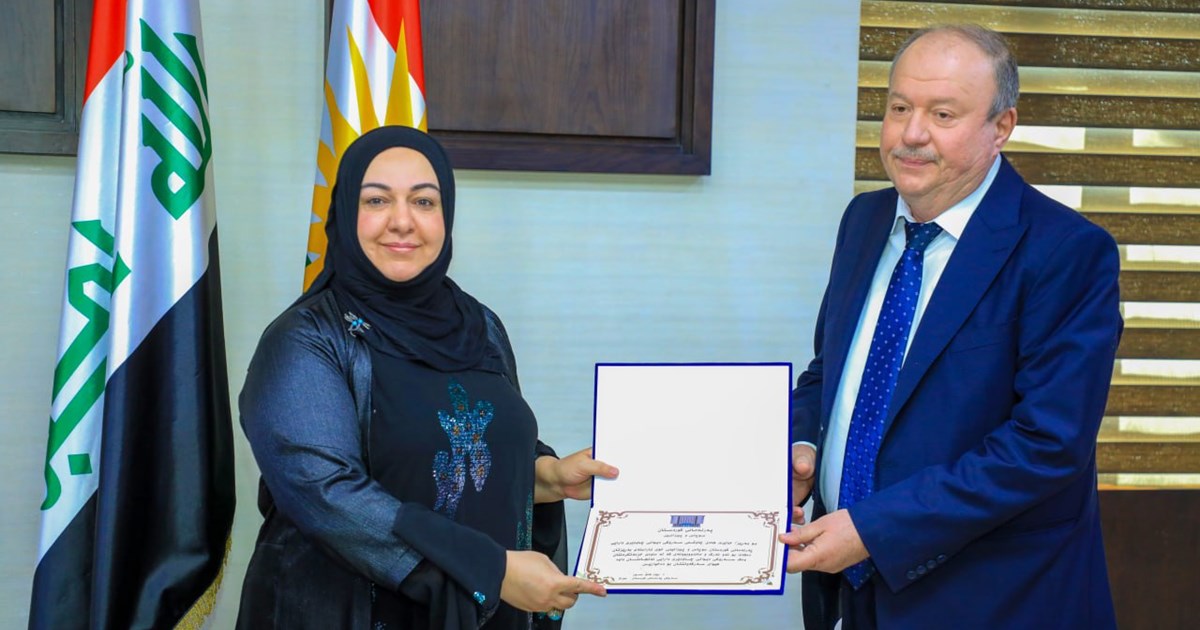 Kurdistan Parliament Speaker Dr. Rewaz Faiq on 10 May 2023 thanked Mr. Khalid Hadi Chawshli, the Head of the Kurdistan Region Financial Audit Board, for his service and wished him success in the future.
Mr. Chawshli's term as the head of the board has come to an end, as per the law governing the board.
Parliament Secretary Muna Kahveci, the Chief of Diwan of Parliament Ardalan Mohammed Sarspi, and Parliament advisers and staff also thanked Mr. Chawshli for his service.
Speaker Faiq in her speech highly appreciated Mr. Chawshli's work and the board's efforts to overcome many obstacles. Mr. Chawshli summarized his experiences as the head of the board and the administrative and technical challenges to the board's work.
Speaker Faiq, Secretary Kahveci and Mr. Sarspi presented the Parliament shield and appreciation letters to Mr. Chawshli's to thank him for his years of service.